The FEG Migration Is now live
Connect your wallet to migrate.fegtoken.com in your dApp browser to get started
Building an ecosystem and passive income around a governance token.
Trade your crypto assets using our non-custodial peer-to-peer trading protocol and earn a passive income with our asset-backed governance token.

One unified token that offers increased utility, asset-backing, interest-free lending and the means to earn a passive income through staking.
The new upgraded FEG token will feature improved tokenomics inline with the current needs of the project, in order to elevate our project to the next level pending the next crypto bull market.

Technology for anyone to create a Cryptocurrency
Each token created through our SmartDeFi™ Deployer is asset-backed, giving rise to an ever-increasing minimum base value and SmartLend – a lending protocol that allows for interest-free loans to be taken out against the backing pool.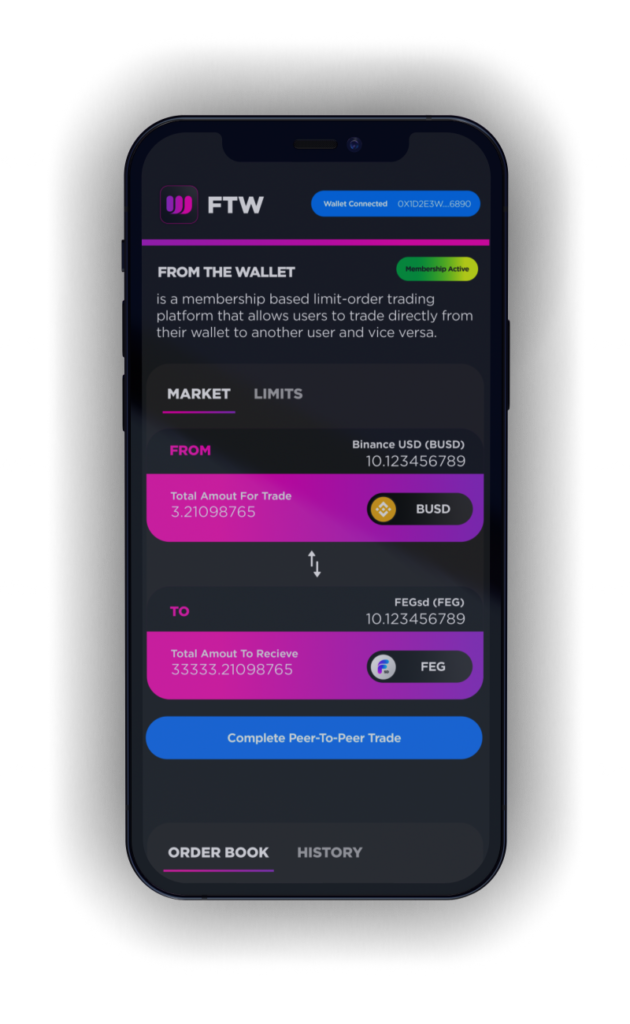 P2P Non-custodial Limit-Order Platform
that allows users to trade directly from their wallet to another user and vice versa.
This platform is fully Decentralized as the user maintains possession of their Cryptocurrency or NFT throughout the process. This is the apex of P2P (peer-to-peer) trading in the Cryptocurrency and NFT space.

Market Prices for DEX tokens
Our custom-built Aggregator/Router will provide users the ability to trade tokens on Decentralized Exchanges (DEX) at Market Price pulling the cheapest price from multiple DEX's.